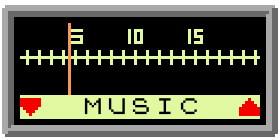 What do you mean, 'it never ends'?
These are the songs that are
always
playing in the Johto Journey. You know, the bizarre 16bit tunes that brought the feel of the game? They're here too! And they're never ending. Typically, it's only at a soft volume, like the volume you'd hear at a department store. But it's noticeable. It's
always there
.
Don't go mad! You'll enjoy it... eventually.
( oh god links forever )
( radio tunes )